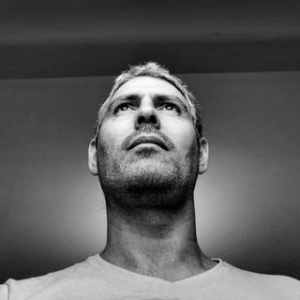 I'm an archaeologist and researcher. I studied at Strasbourg in France for my B.A. and Masters and at Oxford University for my doctorate.
I have many passions besides archaeology: travelling the world and its great wonders – you might often find me day-dreaming under a tree whilst chomping on a sharp and crisp apple, but you will never find me without a notebook (…even stranded in a Middle-Eastern desert). I enjoy meeting new friends and spending time with old ones, reading ancient languages and discovering forgotten secrets in beautiful libraries and dusty storage rooms in museums around the world. I love writing in all its forms whether it is poetry, drama, fiction, or academic scholarship, in English or in French interchangeably.
Most importantly, I enjoy sharing my specialist's outlook on ancient material culture with everyday readers. I hope they will see this thriller as a means to escape their daily chores and take a glimpse into the wonders of the ancient world weaved into a fast-paced modern story! I am currently working on the next two sequels to The 13th Tablet which push the boundaries of research to the next level (on writing The 13th Tablet, read the various posts under the "Myth & History" heading). I am represented by the Zeitgeist literary agency.
My current academic research, since writing Greek Vase Painting and the Origins of Visual Humour (Cambridge / NY 2009, paperback 2012, e-book 2013), focuses on the history of medicine and the reception of classical mythology in political cartoons since the turn of the 20th century.
I am the director of Expressum, a Brussels-based translation agency (formerly in London) specialising in French and English translations of conference papers and scientific articles written in classical and medieval studies.
As a member of various international associations and a collaborateur scientifique at the Faculty of Letters of Fribourg University (Switzerland) I contribute as an academic to major EU funded research like ERC Locus Ludi. Please go to the scientific publications page of this website for further information on my current academic research and publications.